Welcome to MontanaWater.org! 
This website is a partnership between the Montana Section of the American Water Works Association and the Montana Water Environment Association.  The website is intended to provide users with information about these two organizations at the state level, as well as links to information available on both national organization websites at awwa.org and wef.org.  Feel free to email questions or comments to info@montanawater.org.
Thank you for visiting and please check back regularly for updated information!
Important Info:
FREE Workshop & CECs/PDHs—please pass the word! MSAWWA, in partnership with USDA and AWWA, is again offering a FREE workshop titled "Water Loss Control, Optimizing Performance and Accessing Funding to Improve Small Systems".  This is a VIRTUAL workshop that will take place in two sessions, December 9 & 10, 2020.  Each session will be 3 hours in length. You must attend both days to obtain the up to 0.600 credits that are available. The workshop is designed for operators, managers, staff, decision makers and engineers of small rural systems serving under 10,000, with an emphasis on systems serving under 2,500.  Larger systems are also welcome to attend.  Attendees do not need to be members to participate.  Click here to register for the December 9-10, 2020 workshop

---
2021 MSAWWA-MWEA Conference Update:
The 2021 Joint Conference will tentatively be held in Great Falls at the Heritage Inn.  Click here for more information. If you have any questions or concerns, please email Robin Barnes at info@montanawater.org
---
AWWA/MSAWWA retiring members–please check out the new "retiree" membership and rate savings information that is being offered.  AWWA Retiree Memberships
MWEA's Grants For Teachers Scholarship/Click here for more information
The One AWWA Operator Scholarship/Click here for more information and an application

MSAWWA
Established in 1881, the American Water Works Association is the largest nonprofit, scientific and educational association dedicated to managing and treating water, the world's most important resource. With approximately 50,000 members, AWWA provides solutions to improve public health, protect the environment, strengthen the economy and enhance our quality of life.  To learn more about AWWA, visit www.awwa.org
Formed in 1926, the Montana Section is one of the oldest of the 43 sections of American Water Works Association. Our section currently represents approximately 230 dedicated members.
Learn more about MSAWWA and become a member!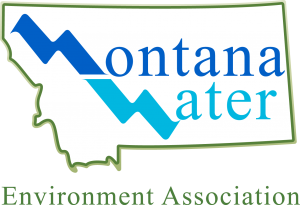 MWEA
The Water Environment Federation (WEF) is a not-for-profit technical and educational organization of 34,000 individual members and 75 affiliated Member Associations representing water quality professionals around the world. Since 1928, WEF and its members have protected public health and the environment. As a global water sector leader, our mission is to connect water professionals; enrich the expertise of water professionals; increase the awareness of the impact and value of water; and provide a platform for water sector innovation. To learn more WEF, visit www.wef.org.
The Montana Water Environment Association (MWEA) was originally established in 1944 as the Montana Sewage Works Association and is currently registered as a Member Association of WEF.Join WEF