Join MSAWWA
The benefits of belonging
AWWA gives you the information and resources you need to deliver safe water to the world. Since its inception in 1881, AWWA has provided the information and leadership needed to advance policies that protect the public's health.
Join online or download membership applications >
Current Membership Discounts or Promotions–Click to learn more!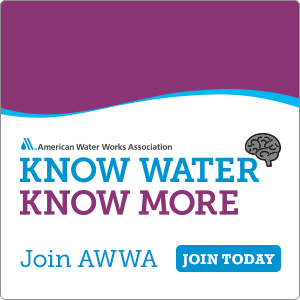 Student memberships to AWWA are $10 thru 12-31-18!
Use promo code 10STU to receive the offer.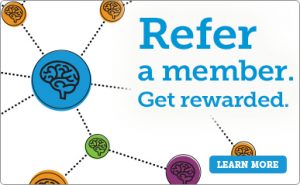 Refer a member and get prizes! The more people you refer, the more you earn!  Click and get more info–offer good thru 12-31-18!
Young Professional Membership
Did you know?
Young professionals (35 or younger), you can take advantage of a discount on your first year of membership – a savings of up to 53%!Why become a member of AWWA?
Advance your career– Present at a conference, publish an article or join a committee to elevate your professional profile. Access educational resources to stay ahead of the game.
Connect with Water Professionals– Learn from industry leaders and build relationships that could lead to your next job.
Stay informed– Get the latest news on what's happening in the water industry and access expert knowledge to help you do your job better.
Make a difference– Have a direct impact on water issues affecting your community and help ensure a better world through better water.
Local Access– Your local Section offers you region specific news and information, events and training in your area and ways to help impact water issues in your community.
Take advantage of this great offer!
How to join with this offer:
Visit the Individual Membership page.
Choose the Young Professional tab and use the JOIN NOW button
Read about your member type:
Individuals | Utilities | Service Providers | Partner Agencies & Institutions | Request Information
---
Stay informed
Stay current on issues impacting the water industry with top-rated water periodicals, scientific and technical information, manuals and books.
Subscriptions
AWWA.org
Technical Resources
---
Learn and grow
AWWA provides hundreds of learning opportunities each year. Members can build and expand their professional networks at AWWA conferences, local Section events, and through online opportunities.
---
Shape how water works
AWWA is committed to both water safety and smart regulation. Lawmakers rely on AWWA to help define emerging issues and create solutions. AWWA testifies before the US Congress and communicates regularly with regulators, public officials, health organizations, the media and consumers.
---
Save time and resources
AWWA is your one-stop resource for information on water. Enjoy discounts on AWWA products and events.