MSAWWA
Established in 1881, the American Water Works Association is the largest nonprofit, scientific and educational association dedicated to managing and treating water, the world's most important resource. With approximately 50,000 members, AWWA provides solutions to improve public health, protect the environment, strengthen the economy and enhance our quality of life.  To learn more, visit www.awwa.org
Formed in 1926, the Montana Section is one of the oldest of the 43 sections of American Water Works Association. Our section currently represents approximately 230 dedicated members.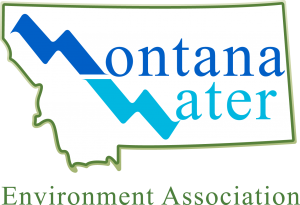 MWEA
The Water Environment Federation (WEF) is a not-for-profit technical and educational organization of 34,000 individual members and 75 affiliated Member Associations representing water quality professionals around the world. Since 1928, WEF and its members have protected public health and the environment. As a global water sector leader, our mission is to connect water professionals; enrich the expertise of water professionals; increase the awareness of the impact and value of water; and provide a platform for water sector innovation. To learn more, visit www.wef.org.
The Montana Water Environment Association (MWEA) was originally established in 1944 as the Montana Sewage Works Association and is currently registered as a Member Association of WEF.

Other Important Info:
**Click here for the Fall 2018 Newsletter
**2019 SYP Fresh Ideas Poster Competition/Click here for Call For Abstracts info
DEADLINE FOR SUBMISSION IS JANUARY 31, 2019
**Have you heard about MWEA's Grants For Teachers Scholarship? Click here for more information
**One AWWA Operator Scholarship–MSAWWA has teamed with AWWA's The Water Equation Campaign to offer (1) $1000 or  (2) $500 Operator Scholarships depending on need.  Click here for more information and an application
**Next Joint Membership Meeting to take place on April 25, 2019 at 7:00 a.m. during the Joint Conference at the Billings Hotel & Convention Center in Billings, MT.
Joint Membership Meeting Minutes 5-17-18 (Draft)